PRESENTATIONS + TALKS
07–30–2022
webinar
NYU Institute of Fine Arts
Conservation Center
---
11–11–2021


Re: VIEWING Black Mountain College
XII International Conference


Conference paper:

The Scale of Brazos River :
1976 collaboration between Viola Farber, Robert Rauschenberg, David Tudor

UNC Asheville, North Carolina



---
12–10–2021


Televisual Currents:
Broadcasting Brazos River (1977)



Tuesday Evenings with the Modern

Modern Art Museum of Fort Worth, TX



---
---
30–08–2021


The Future of TVs in Art: Time Based Media Art Conservation Workshop.


Panelist + moderator of a conversation
with Dara Birnbaum

Conservation Center of Institute of Fine Arts, New York University, NY







01–22–2022
Metes & Bounds #3

Watch ︎
A dialogue between Mila Panić and Žarko Aleksić about reasoning and emotions, the inner workings of nervous systems, and the myth-making mechanisms in the narratives pertaining to migration. The artists reflect on the importance of interrogating imaginary spaces, examining their own states of mind while living "between here and there". They speak about their personal choices when it comes to making (a)political art.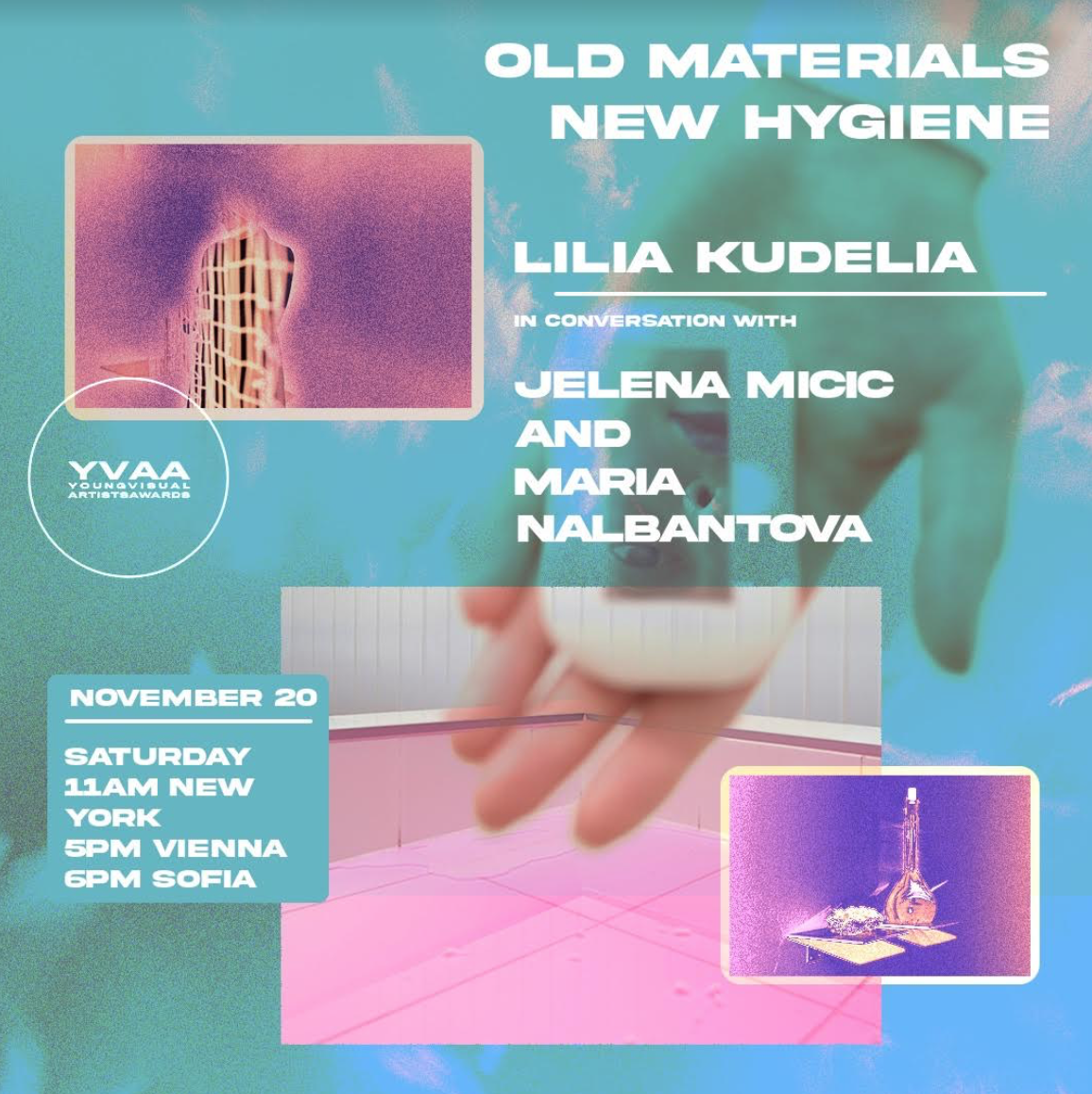 11–20–2021
Metes & Bounds #2

Watch ︎
Jelena Micić and Maria Nalbantova reflect on liquids, toxins, detergents, polymers and other synthetic ingredients that come into sight in their visual language and performance practices. Both artists' work seeks to establish conscious relations with materials while scrutinizing the implications of hygiene protocols and environmental regulations that structure our surroundings daily. Through unconventional uses of soap, plastic straws, mesh and brushes, Nalbantova and Micić explore the porousness of bodies and the socio-economic constraints imposed on individuals.
10–22–2021
Metes & Bounds #1

Watch ︎
Lana Stojićević, Lori Lako, and Somer Şpat reflect on how industrial heritage informs their practice, discuss the appeals and threads of halted infrastructures, and probe shared mental maps induced by their upbringing at the Balkan Peninsula at the turn of the 20th century. The presentation transports us via railway systems of Kosovo, abandoned limestone production facilities in Albania and former Electrode and Ferroalloy Factory in Croatia to the "neo-styles" of contemporary architecture in the region informed by nostalgia and futuristic fantasies.
06–10–2021
Shared Threads:
Daniela Krajčová in conversation with Lilia Kudelia, Lucia Gavulová and Janeil Engelstad


Watch ︎

Employing a variety of methods – from sand drawing animation to specially equipped caravans, Krajčova's poignant visualizations of oral histories re-inscribe the voices of marginalized and isolated community members into collective memory and current socio-political landscape. The program features early participatory projects with immigrants, asylum seekers and Roma children, as well as excerpts from
Krajčová's
animated films that explore histories related to Jewish heritage in Slovakia, memories of collectivization in the 1950s, and the present labor migration of Slovak geriatric care workers to Austria.
05–27–2021
Sequence: artist talk with Damir Sobota

Watch ︎
In conversation with Lilia Kudelia, Damir Sobota reflects on the adaptability of his graphic works to space and his motivation to uncover his paper collage technique in newly produced cardboard sculptures that he realized during his residency in New York.
07–08–2022
What can we learn from the arts?: reflections on the potential of an arts-centered research and pedagogy

Panel discussion with Lilia Kudelia and Katarzyna Grabska, moderated by Julianna Sandholm-Bark
Creativity Week: Togetherness
Webster University Geneva Campus, Switzerland